John Hart Photos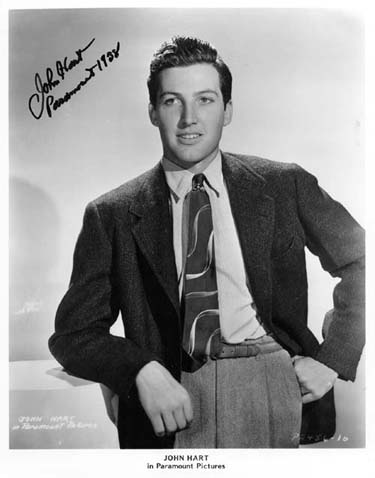 John Hart in 1938 in a publicity photo for Paramount Pictures.
A great looking photo of John at about the age of 21.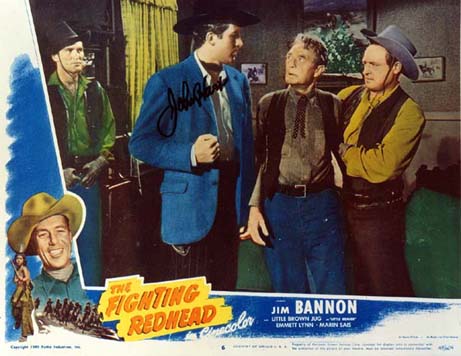 John appeared in the 1950 feature, "The Fighting Redhead" which
starred Jim Bannon as Red Ryder and Don Kay Reynolds as
Little Beaver. John's character was named Faro. The picture is one
taken off of an old lobby card. John is the man in the blue suit and this
photo has been signed by John.


Click on HOME to go to the John Hart as Hawkeye page!
---
This is a non-profit page.
Page Layout and Design by Steven Jensen
COPYRIGHT © 2000
ALL RIGHTS RESERVED!